Speakers and Panelists
We have carefully hand selected these speakers and panelists.
Managing Director of Product Development - Hawaiian Airlines
Renee Awana is the Managing Director of Product Development at Hawaiian Airlines, and is responsible for creating and implementing strategies for all aspects of the guest experience onboard. Her key focus is exceptional inflight hospitality and ensuring "our guests' vacations begin the moment they board the aircraft." This means not only bringing the sights, sounds and tastes of Hawaii onboard, but more importantly, building and fostering meaningful interactions between guests and the crew – and creating fiercely loyal customers as a result. In addition to her time at Hawaiian Airlines, Renee has over 25 years' experience in marketing, brand strategy, advertising, public relations and business development. Prior to joining Hawaiian Airlines, she served as the Vice President and Head of Marketing at wireless telecom company Mobi PCS and previously managed marketing efforts for companies in the hospitality, environmental and fitness industries.
Owner - Peay Vineyards
Andy started Peay Vineyards with his older brother, Nick, in 1996. Their goal was to make wines that capture a purity and unique sense of place like the great wines they enjoyed drinking from the Old World. To that end, the brothers decided it was critical for them to own and farm their own grapes in a climate much cooler than they had experienced in the New World. In 1996, they purchased an old sheep ranch on a ridge overlooking the Pacific Ocean on the extreme West Sonoma Coast - where folks said it was too cold to ripen wine grapes - and began planting in 1998.
Andy's brother Nick runs the 51-acre vineyard and his wife, Vanessa Wong - former winemaker at Peter Michael with stints at Château Lâfite Rothschild and Domaine Jean Gros - makes the wine. In addition to working in the vineyard during harvest, Andy handles all sales, marketing, finance, and just about anything else required to spread the gospel of Peay Vineyards. Amen.
Director of Winemaking - Ancient Peaks Winery
Mike Sinor is recognized as one of the Central Coast's highest-rated winemakers (96 points - Wine Spectator; 95 points – Connoisseur's Guide; 92 points – Wine Advocate; 92 points – Wine Enthusiast; 92 points – Wine & Spirits). His winemaking career on the Central Coast spans more than 20 years. At Ancient Peaks Winery, Mike directs the quality and style of the wines, and he also oversees viticultural practices at the winery's estate Margarita Vineyard. His first complete vintage with Ancient Peaks was 2006. "The opportunity to work with Margarita Vineyard is what really drew me to Ancient Peaks," Mike says. "It stands apart as the southernmost vineyard in the Paso Robles region. The growing conditions here are remarkable—and that's something I'm driven to reflect in the wines of Ancient Peaks."
VP of Operations - Ancient Peaks Winery
Amanda Wittstrom-Higgins is the VP of operations at Ancient Peaks Winery, co-founder of Wine Speak Paso Robles and a fourth-generation Paso Robles resident. Amanda is driven by a passion for innovation, mentorship and love for the Central Coast region—all of which are prevalent in her work. In addition to overseeing sales and marketing, budgeting, long-range planning, human resources and special projects for Ancient Peaks, she founded a progressive winery internship program that is making a difference for aspiring wine professionals. During her tenure at Ancient Peaks, the winery has enjoyed annual double-digit sales growth and has embarked on numerous successful initiatives, including the recent creation of the Oyster Ridge event venue. Amanda is also a past director for the Paso Robles Wine Country Alliance, San Luis Obispo Wine Country and SLO CAL. Wine Speak Paso Robles is a testament to her motto—"dream big and give back."
Winemaker - Saxum Vineyards
Justin Smith is the winemaker of Saxum Vineyards which he and his wife, Heather Smith, established in 2002. They are focused on producing Grenache, Syrah, and Mourvèdre based blends using grapes from nearby vineyards located in the Willow Creek District of Paso Robles. The majority of his grapes come from his family's estate vineyard, the James Berry Vineyard, which Justin also owns and manages. It was planted by his parents, James Berry and Terry Smith in the 1980's. He focuses on farming sustainably and organically, keeping yields low, picking fruit at the peak of ripeness, and using a minimalist approach in the cellar. Justin resides with his wife and three children on their vineyard in Paso Robles, Ca.
Owner - Clos Solene Winery
Raised and born in the Southeast of France, Narbonne, Guillaume comes from a family of winegrower/winemakers. After 24 years in Narbonne, he moved in Bordeaux, Southwest of France. Both regions, famous for the wines, are also very different from each other and it requires some winegrowing and winemaking experience to switch from one to the other and deal with the different climates, soils, sickness of the vines and more.
In 2004 Guillaume decided to discover the "New World" wines before taking in charge the family property that his parents just bought in Bordeaux. But life is full of surprises, and Guillaume finally decided to move for good to Paso Robles, California, after he got a job offer when his internship at L'Aventure was ending. While working for the same company, he slowly developed his own brand, 2 barrel in 2007 became 4 in 2008 and the production kept on growing over the years. It is only ten years later, in April of 2014, that Guillaume had to make a choice, Clos Solène needed more attention and time, so he left L'Aventure to work full time on his project. And finally, in 2017, his little "clos" became an Estate. But Clos Solène is and will remain a small, exclusive brand.
Sr Vice President - Daou Vineyard and Winery
Maeve Pesquera, a renowned wine and hospitality industry veteran, is the Senior Vice President of DAOU Vineyards & Winery in the Adelaida District of Paso Robles.
Maeve is a frequent speaker and lecturer on industry panels and holds certifications from the Court of Master Sommeliers, Wine & Spirit Education Trust, and Society of Wine Educators. She also is on the Board of Directors of both the Society of Wine Educators and the Paso Robles CAB Collective.
Prior to joining DAOU in 2016, Maeve served as the National Director of Wine, Culinary Strategy and Innovation for Fleming's Prime Steakhouse & Wine Bar, where she was a founding member of the company's first mentorship program.
Maeve's transition to the wine industry was unexpected yet fateful. With Fleming's, she had traveled to many of the world's great wine regions, yet it was an educational trip to Paso Robles that shook her to her core. What was happening there was so exciting, and inspired her and re-energized her passion for wine. The wheels really began turning after a chance encounter with brothers Georges and Daniel Daou at their winery on DAOU Mountain. They stayed in touch for two years, and Maeve finally answered the siren call to become DAOU's Senior Vice President. Maeve says her mission is to ensure that every interaction with DAOU—whether it is on DAOU Mountain, at an event, at home, or even online—exhibits the same panoramic intensity of purpose and passion that the wine does.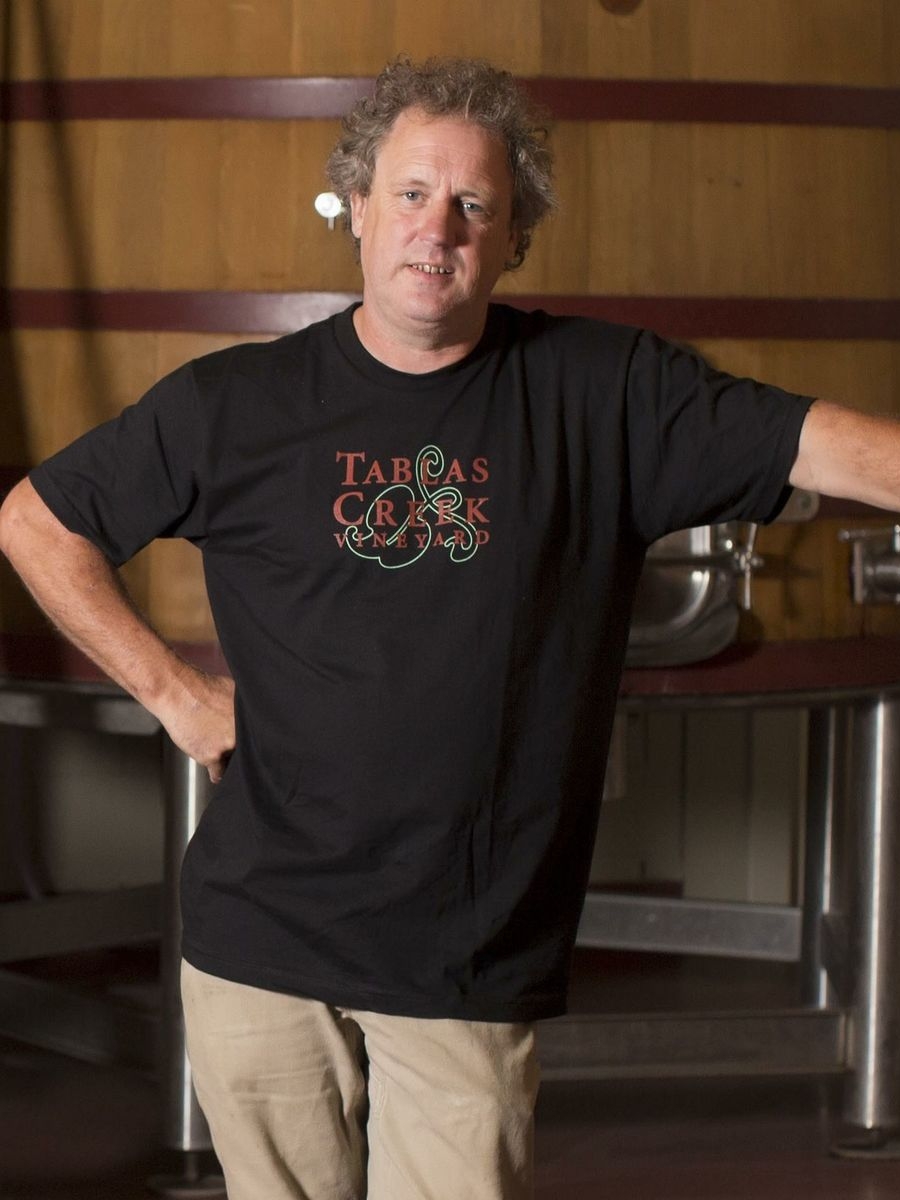 Executive Winemaker and Vineyard Manager - Tablas Creek Vineyard
Neil was born and raised in Bristol, England. Trained as a chef, he moved into winemaking with stints with John Munch at Adelaida Cellars and Ken Volk at Wild Horse. At Adelaida, Neil met Robert Haas and the Perrins of Château de Beaucastel when they were just beginning the search for Tablas Creek. Neil was so intrigued by the project that he offered his services, and spent a year working and learning at Château de Beaucastel.
Before the year was finished, Neil was offered the winemaker position at Tablas Creek, and he has overseen both the organic vineyard and the winery since 1998.
His philosophy is that great wines can only come from great grapes, and that the art of winemaking is founded on starting out with the very best grapes and bringing their juice through fermentation as naturally as possible.
Neil was named San Luis Obispo County Winemaker of the Year in 2013.
Winemaker - Star Lane Vineyard
Tyler Thomas started with Dierberg and Star Lane Vineyards in the Summer of 2013. His affinity with the Central Coast started early, with his first full-time harvest job, at Fiddlehead Cellars. Though his career later steered him up to Sonoma, his recent return has been welcomed. "The entire valley made its imprint on me then as I sampled vineyards in both Happy Canyon and Sta. Rita Hills. To be returning now after 10 years to make site driven estate wines is thrilling."
Thomas believes that to do this we must cultivate not only vineyards and wine, but people. "I believe the greatest wines are not made but discovered by quality oriented individuals." Many say that great wine starts in the vineyard (and it does), but Tyler's goal will be to distill what truly makes an impact to the governing components of why a wine tastes the way it tastes and focus on those things. These vineyards offer an incredible viticulture wonderland for continuing to discover the compelling nature of their terroirs.
Thomas is responsible for the day-to-day details of winemaking, from harvest to the final blending of the wines. He completed his B.S. and M.S. degrees in Botany at Colorado State University, and received a masters in Viticulture and Enology at U.C. Davis.
Winemaker - Jonata
There are some people who are educated toward certain positions in life and others who are born to assume them—and Matt Dees is what you'd call a natural winemaker.
Armed with a degree in Soil Science from the University of Vermont and Vintages at Staglin in Napa, California and Craggy Range in Hawkes Bay, New Zealand, Matt has an intrinsic feel for wine, from dirt to glass. curious, earthy and experimental by nature, Matt's approach to winemaking is grounded in the vineyard (pun intentional) first and foremost: attuned to the vines, the weather, the soil, Matt seems almost to be a part of the vineyard itself.
Lastly, Matt has another very concrete talent: a keen feel for the shapes and dimension of tannin. Listening to him discuss the tannin elements found in Jonata wines is like listening to Buckminster Fuller describe the geodesic dome (which he invented), or like listening to the daring polyphonic construction of Bach's Brandenburg concertos. Dees is a winemaker who's emotionally and intellectually connected to structure, texture and tannin and explores these elements deeply in his wines.
Matt is assisted in the winery by Drew Pickering
Winemaker - Carlei Wines
Sergio Carlei, first generation boutique winemaker, grew up in an Italian household, where wine drinking is part of the culture, part of the staple diet. Carlei makes wine from the heart and in a short time his passion has moved from the wine making in the garage to a full-operational and professional winery in Upper Beaconsfield, producing over 8,000 cases per year.
Sergio sources grapes from the dozen or more vineyards that he manages in Heathcote, Bendigo and the Yarra Valley. He is the founder and winemaker of his own Carlei Wines, and is winemaker for several other boutique handcrafted labels. "A project of joy and inspiration for me," he says, "has been the development and management of two vineyards in the Heathcote region, both planted to shiraz.
Director of Brand Management & Development at Hawaiian Airlines
Onishi is responsible for overseeing Hawaiian Airlines' global brand strategy and visual identity. Most recently tackling a brand refresh, including a new logo, livery and visual system, a new uniform launch and a partnership with Disney's Moana, Alisa identifies opportunities to partner with the right designers, producers, and suppliers to extend the Hawaiian Airlines brand into every aspect of the guest experience. Focusing her efforts on delivering consistency throughout the entire guest experience, Alisa pays attention to the details and nuances of the brand and the perceptions of the brand in various markets Hawaiian serves to stay relevant and unique in a very competition industry.
Onishi has nearly 13 years of combined experience in the areas of marketing, brand management, promotions, customer loyalty, sales and product development. Prior to joining Hawaiian Airlines, she served as marketing communications manager – brand & customer experience at Hawaiian Telcom, Inc. and marketing manager at Coral Wireless (dba Mobi PCS).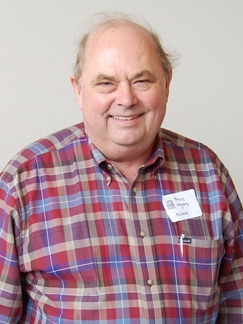 Owner - Neyers Winery
Bruce worked at a French wine importing company in the city before moving to Mayacamas Winery in the Napa Valley in 1972. He spent a year in Germany as an apprentice winemaker in 1974, then 17 years at Joseph Phelps Vineyards. In 1991 he left to begin Neyers Vineyards. At the time Bruce and Barbara began the winery, Bruce accepted a position as national sales manager for Berkeley importer Kermit Lynch. Today he divides his time between these two positions.
Owner & Winemaker - Ojai Vineyard
The Ojai Vineyard was started by Adam Tolmach the owner and winemaker. Adam has gathered and eclectic group of collaborators through the years to enable him to further realize and share his vision of what great central coast wine can be.