Syrah was a focal point at Wine Speak 2018 and we now continue the discussion with a new trio of Syrah champions. We will delve into Syrah's place in the New World and experience different expressions of the variety. The idea is to generate a better understanding of what Syrah can be in different parts of California, grown on varying soils and made with different techniques. The sharing continues with this second chapter of "What Syrah Can Be."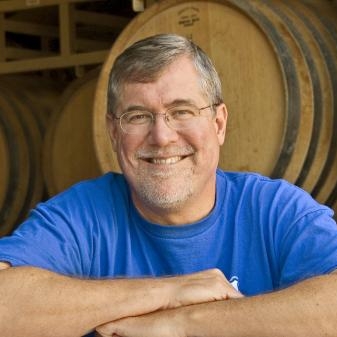 Bob is an iconic, long-time Syrah maestro who has been working with this grape variety in California since the 1980s. He helped show the world that Syrah could produce something unique and special in sandy loam soils and in the cool climate of Bien Nacido Vineyard. Over the years, he stayed true to his beliefs and vision, making ethereal, well textured and balanced renditions rather than the more en vogue ripe, hedonistic and therefore higher-scoring versions. A very respected wine writer recently tasted the 1987 Qupe Syrah and noted that it was one of the best wines he had had in recent years. Imagine how much knowledge and experience Bob has to offer.
Pax is one of the New Age winemaking prodigies who will shed light on what Syrah can be. His inaugural bottling, the 1997 Syrah "Alder Springs," was a big, rich hillside Syrah and subsequent bottlings and vintages made Pax Wine Cellars a smash hit. The high scores were perennially rolling in and demand skyrocketed. His Syrahs have since been more transparent, restrained and balanced. Here is our chance to hear this brilliant and talented winemaker's story both in the vineyard and the winery. "We create honest wines—unadulterated products of time and space that are meant to be consumed enthusiastically and often," he says.
When we first met Jason, he was the associate winemaker at Babcock, down in what is now called Sta. Rita Hills. "The toughest thing for me when I was down there was to make a wine that had restraint," he says. So he and wife Molly turned their attention northward. In 2004, they found an old 26-acre apple orchard on a 1,200-foot-elevation ridgetop in Elk, less than four miles from the ocean. He has now found his spot and produces mainly Syrah and Pinot Noir from various single vineyards in his area while waiting for his own estate plantings to come on line. His views on Santa Barbara, Sonoma Coast, Mendocino Ridge, Anderson Valley—the vines, soils, aspects, wind—should be quite insightful.